How to make pre-loved clothes feel like yours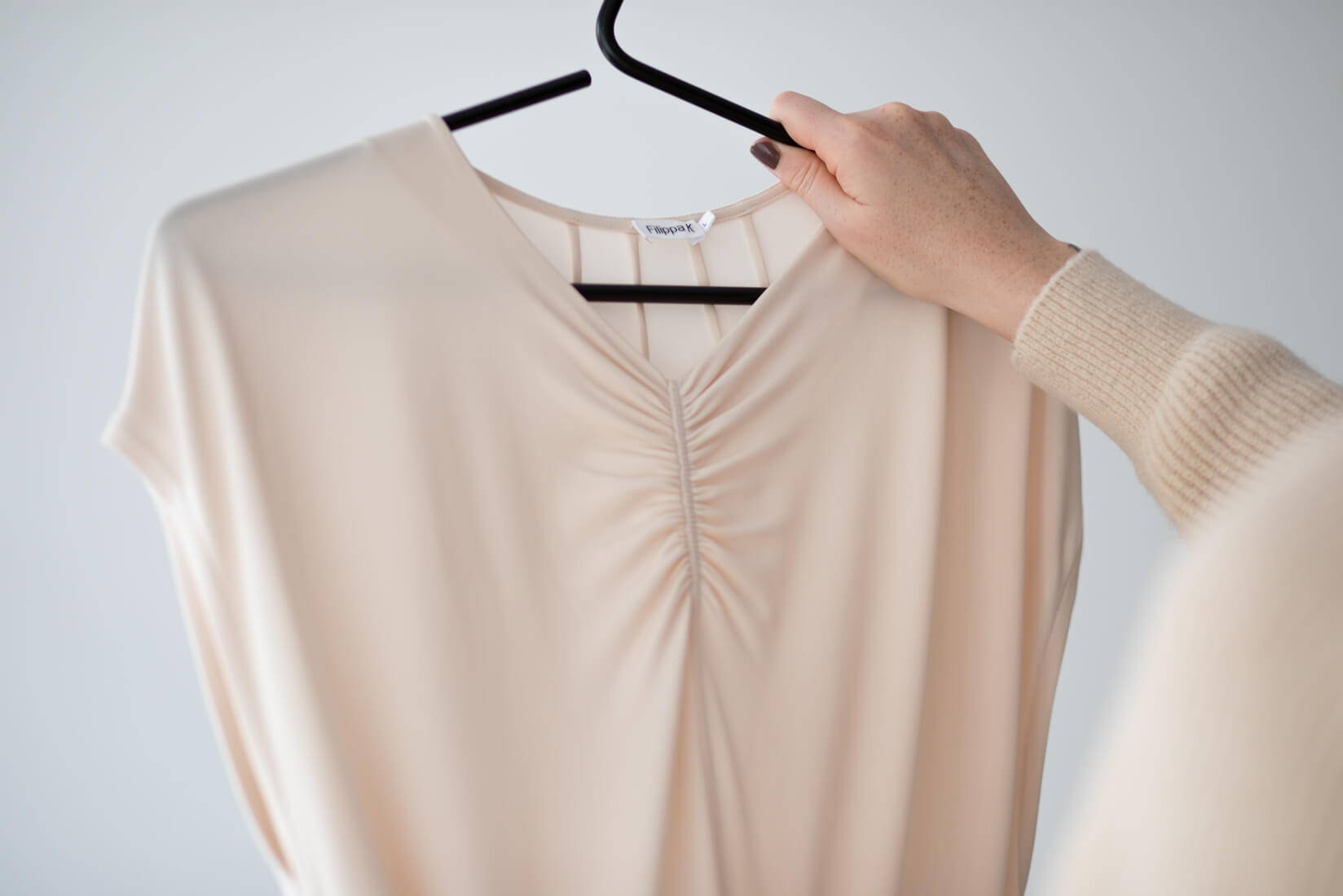 We like to think you never actually own a garment, you're only caring for it until the next owner. When you buy second hand garments, sometimes the previous owner has been… a little neglectant in their care. Read our tricks on how to spruce up pre-loved clothes to make them feel like yours.


4 methods the get rid of smells in second hand clothes:
Perhaps you've bought a garment where the previous owner has used a sharp smelling fabric softener. Or it might reek of sweat. Many vintage-items can also attract a foul odor from being kept in a closed up and poorly ventilated space for decades.

Before retiring the garment, please try these four methods:


Hang outside to air for days
This is ideal for clothes that only smell a little used, or for woolen garments.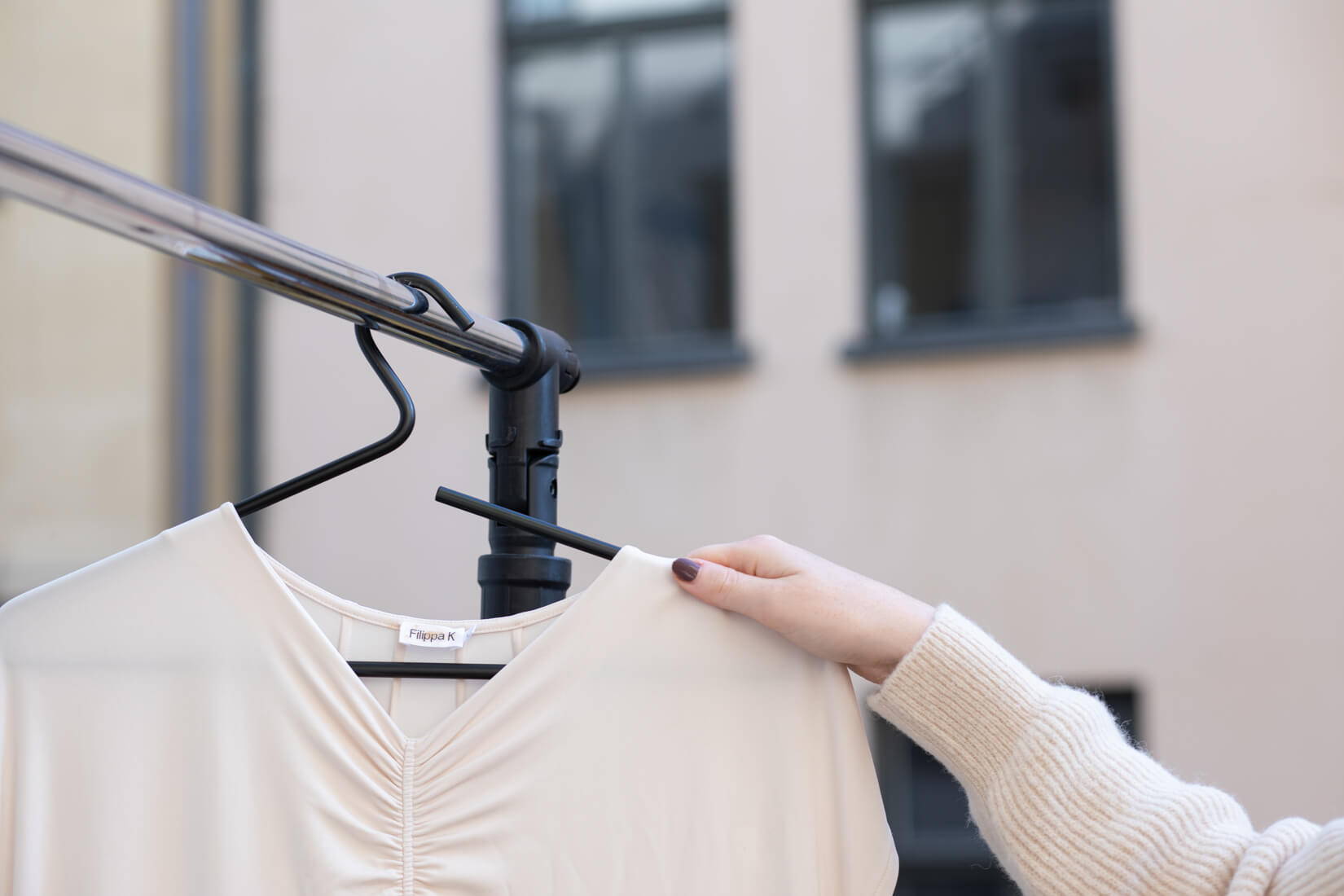 Let it have a bath with white distilled vinegar
Garments that smell extremely unpleasant can be saved if you give them a bath with water and white distilled vinegar. Tap up water in the tub, or a bowl, and add 1dl of white distilled vinegar. Let the garment soak overnight, and follow up by washing it in the washing machine.


Wash in Odor Control-detergent (or Sportswear-detergent)
For synthetic or cotton items we recommend you wash them with a detergent that breaks down the sweat-molecules. Our Odor Control detergent does exactly what it says. We developed it especially for sweaty training-gear (synthetic clothes smell unpleasant after being worn just once) but it's also perfect for second hand-clothes that smell a little too much second hand. Not to be used on silk and wool though!


Soak in Clothing Mist
Even the most pungent smell can be removed with our Clothing Mist. The Mist contains an active bacteria culture that will neutralize the bacteria causing the foul smell. Shower the garment with the Mist until it's soaking wet. The Clothing Mist is lightly scented and is really not meant to be used on the entire garment at once. The scent might be overwhelming, but this is easily solved if you hang the misted garment outside to air properly afterwards. Finish off by washing the garment, preferably with our Odor Control-detergent. Don't try this on extremely delicate clothes, like vintage silk, or other types of fabrics that shouldn't be exposed to water.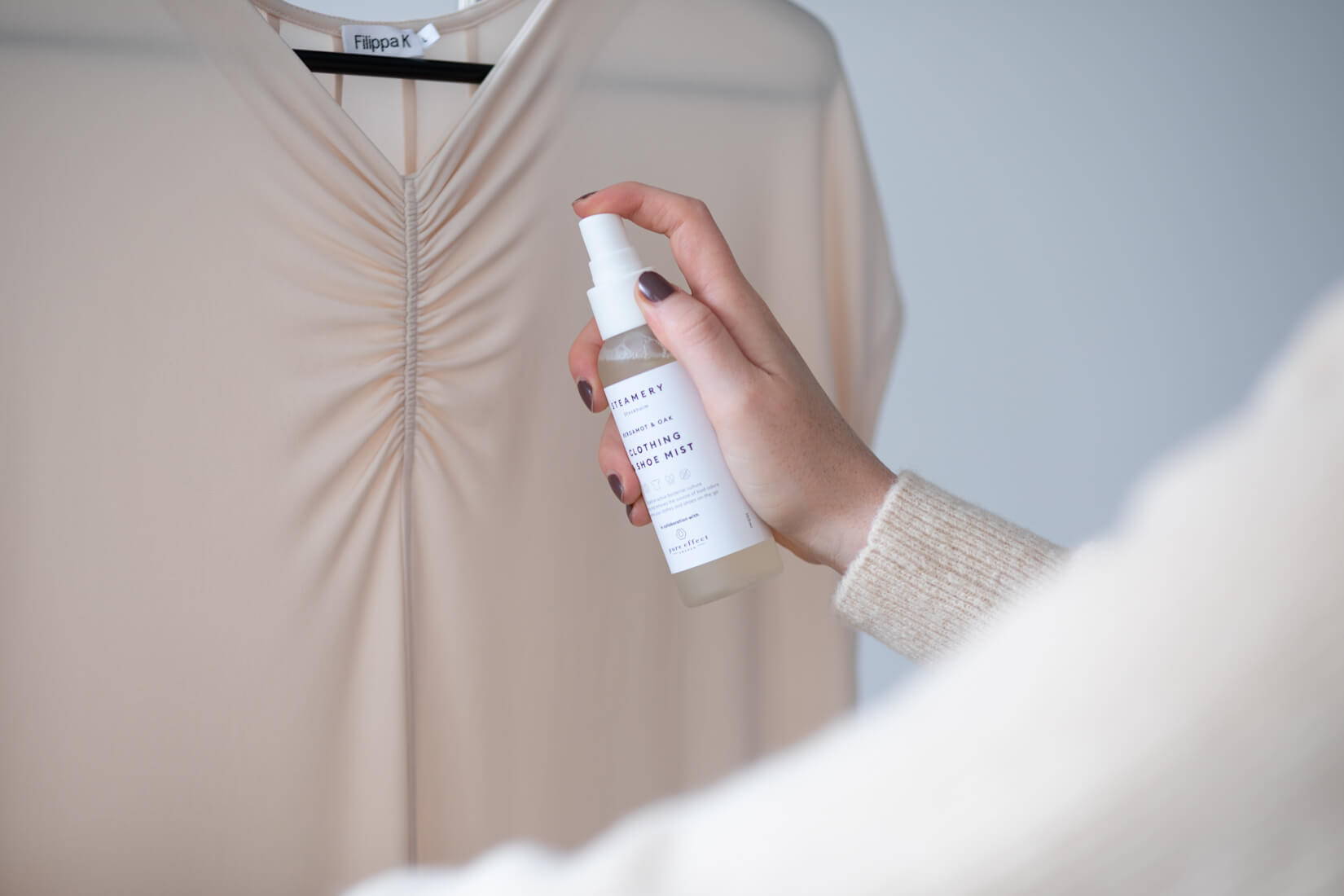 How to clean a dirty label:
Second hand clothes that are in overall good condition might feel unfresh if the brand label in the back is dirty. The label is easily soiled by sunblock or foundation.


Residue from sunblock:
Pretreat the stain with liquid detergent: Pour the detergent on the label and gently dab with a sponge or rub the label

Wash in 30ºC with liquid detergent (hot water, powder detergent or stain removers might make it permanent)
Residue from foundation:
Pretreat the label with a fat dissolvant; clear washing up liquid or bile soap

Let it soak, then rub gently or dab with a sponge

Rinse the label or wash the whole garment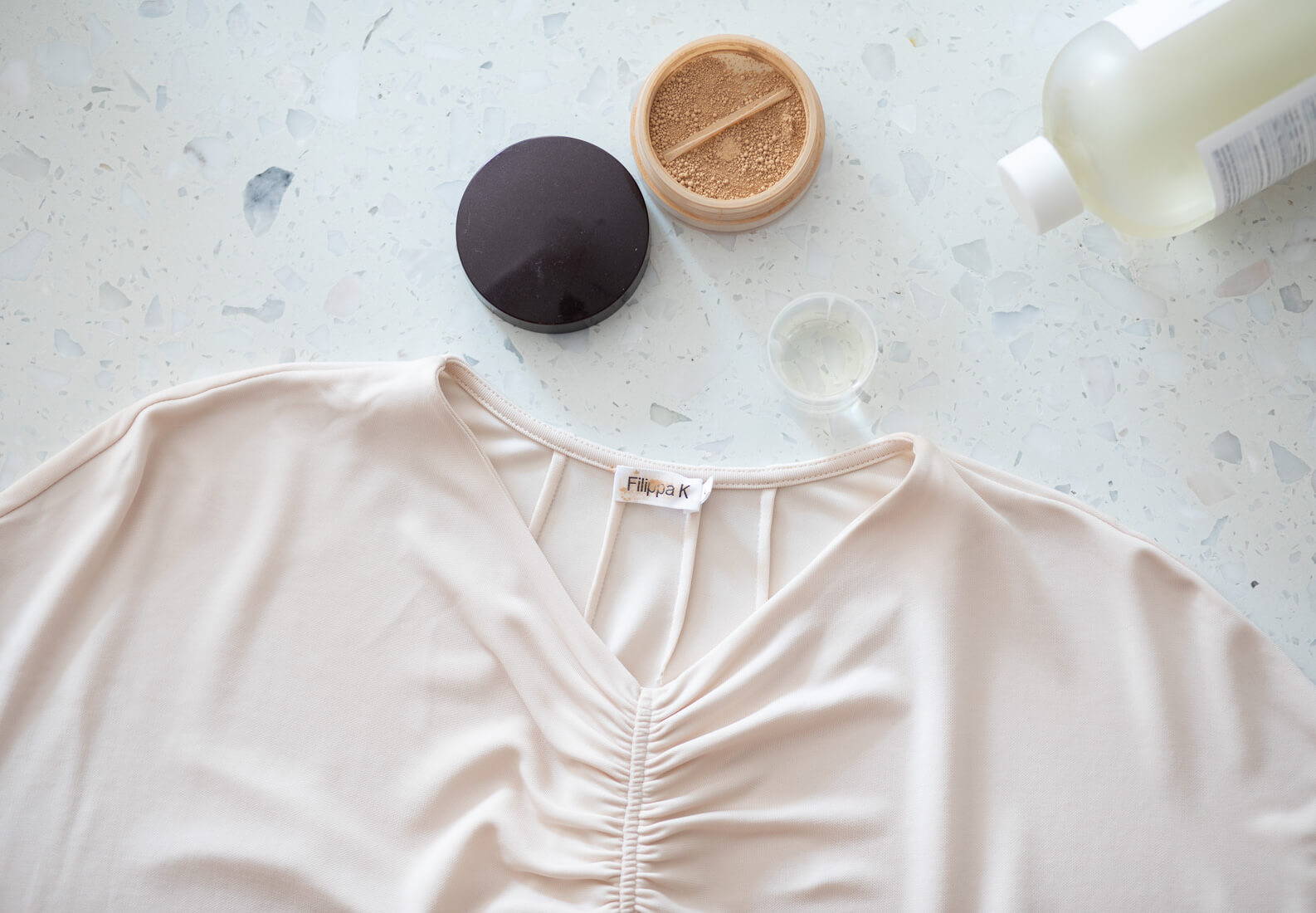 Bed bugs or other vermin in second hand garments
Some might argue you shouldn't buy second hand textiles since you're risking bringing home bed bugs, moth or other vermin. Nonsense, we say! First and foremost they're pretty rare, second, the problem is easily solved. Put your second hand garments in the freezer (-18ºC) for at least three days, the first thing you do. Bed bugs are also killed when washing in minimum 60ºC, but far from all clothes can withstand those temperatures and washing programs. After the freezer you can wash your garments according to the instructions in the care label.


Wrinkly and misshaped clothes
Clothes that have been washed pre sale (recommended, of course), might have become a little misshaped. This is especially true when it comes to clothes made of viscose, who will shrink a lot when washed, or woolen shirts who are easily deformed. Steam through the whole garment thoroughly before judging whether the fit is actually bad or that the garment is just a little bit abused from the washing.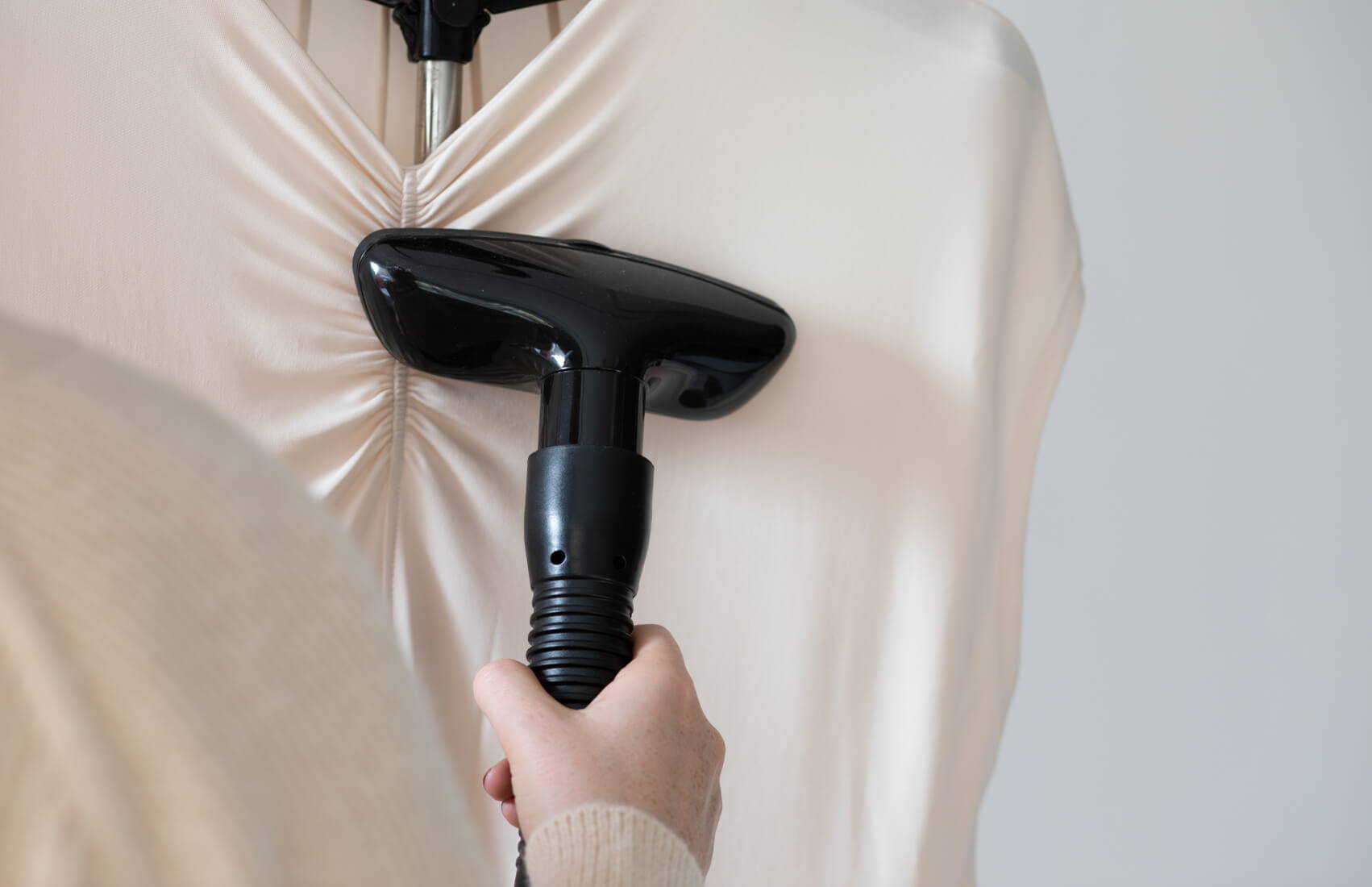 If garments have been washed with the wrong detergent
Don't be afraid of buying second hand garments made of wool and silk, even though they require special care. The enzymes in a regular detergent will gradually eat the proteins in the wool. You'll notice that the garment is full of small holes. Most woolen garments will survive one mistreatment. Silk fabrics will become dry and fragile if washed with regular detergent. If the fabric feels brittle, it's an indication that the garment has been mistreated. There is no miracle cure for wool-and silk-garments that have been repeatedly washed with the wrong detergent, they have to be retired and handed in to the recycling station.