Why the Right Laundry Program is Like Anti-Aging for Your Gym Clothes
Steamery's Sophia Schyman on how she finds motivation by taking care of her workout clothes.
Have you ever broken a New Year's resolution? You're in good company. Many people fail due to the simple fact of overestimating what we can accomplish in the short term and underestimating the long-term perspective. So, if you want to kickstart the new year and establish new, healthy habits – like exercising – there are better ways than to put your trust in a New Year's resolution.



Friction and Motivation
Two things with a major impact on whether you will successfully establish a habit are motivation and friction. In simple terms, how much you want it and how much effort it will take.

I've managed to maintain my exercise routine for ten years; through two educations, three jobs, one marriage, and two children. Mainly because I try to remove as many obstacles as possible. If I'm planning on hitting the gym on my lunchbreak, I put on gym clothes in the morning. By that, I've removed the obstacle of changing twice. I ride my bike 17 kilometers one way from suburbia and 17 kilometers back home again, hence sneak in exercise to another activity I can't avoid.



Take Care of your Gym Clothes
The other factor is motivation. You've probably been told buying new gym clothes will boost your spirit. But that's not what I recommend – quite the opposite. New gym clothes might spark enough motivation for your first gym session, but comfortable workout wear is what'll get you through the 323rd sweaty routine.

I hardly ever buy new gym clothes. But I do take excellent care of the ones I already have. Giving them some tender love and caring is worthwhile. The most comfortable gym clothes are the ones that have been adjusted after your body over time.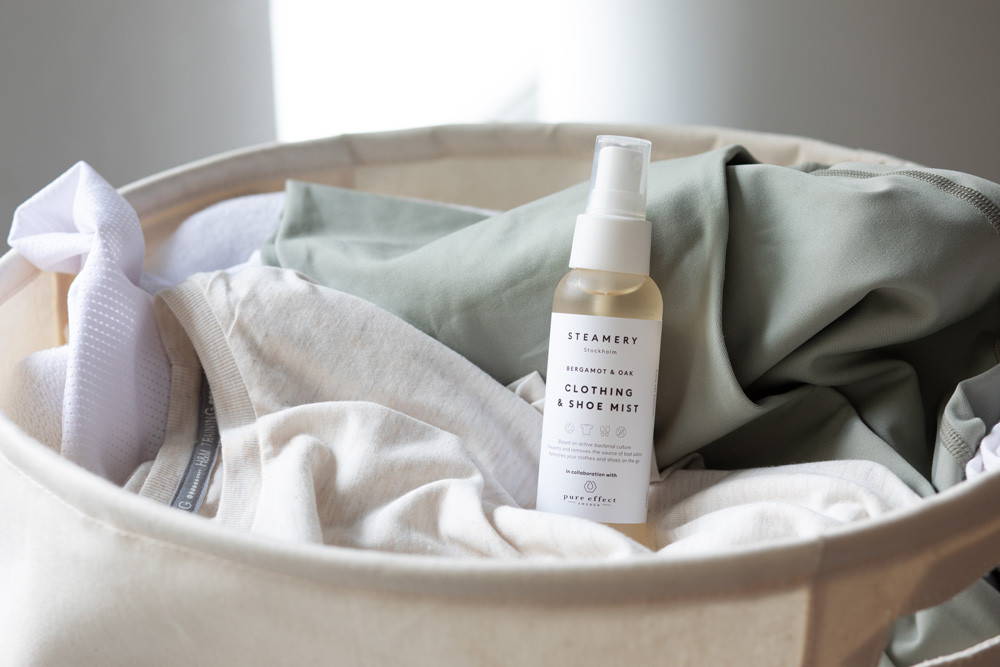 Treat Your Gym Clothes to Some Anti-Aging
Your favorite pair of tights that have molded into an extra layer of skin will unfortunately not last forever. However, with the right care measurements, you can expand their lifespan considerably. It's a good sign that your gym clothes smell foul after exercising, but they are not really dirty, are they? A short eco-cycle at 30ºC together with an Odor Control Detergent will suffice. This will make all the difference, believe me, my Nike-tights and I celebrate our 11th anniversary together.

Odor Control Laundry Detergent contains a special formula made to break down sweat molecules in fabrics already at low temperatures. A short and gentle wash-cycle is kind to the nylon and the waistband and will keep them just stretchy enough.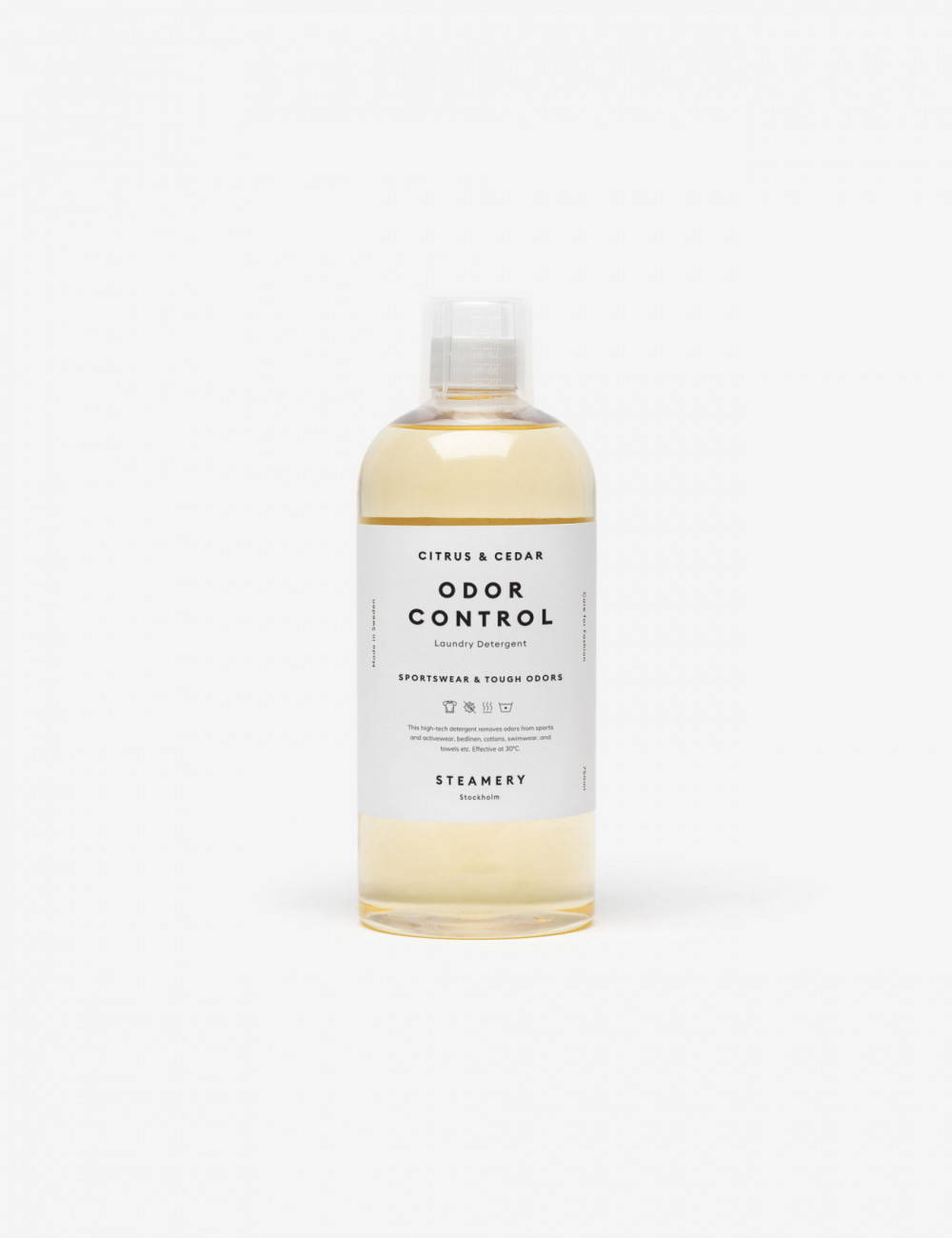 Tips for a Smooth Everyday Routine
I always keep a Clothing & Shoe Mist at the office and in the hallway of my home. When I ride my bike the 17 kilometers to and back from the office, I need to be frugal when packing clothes, every gram counts. I reuse clothes multiple times, and I only mist the sweaters in the armpits on day two (and three, for that matter). So far, none of my colleagues have complained about any deteriorating body odor, and there's no reason to suspect they're just polite enough to keep their opinions to themselves.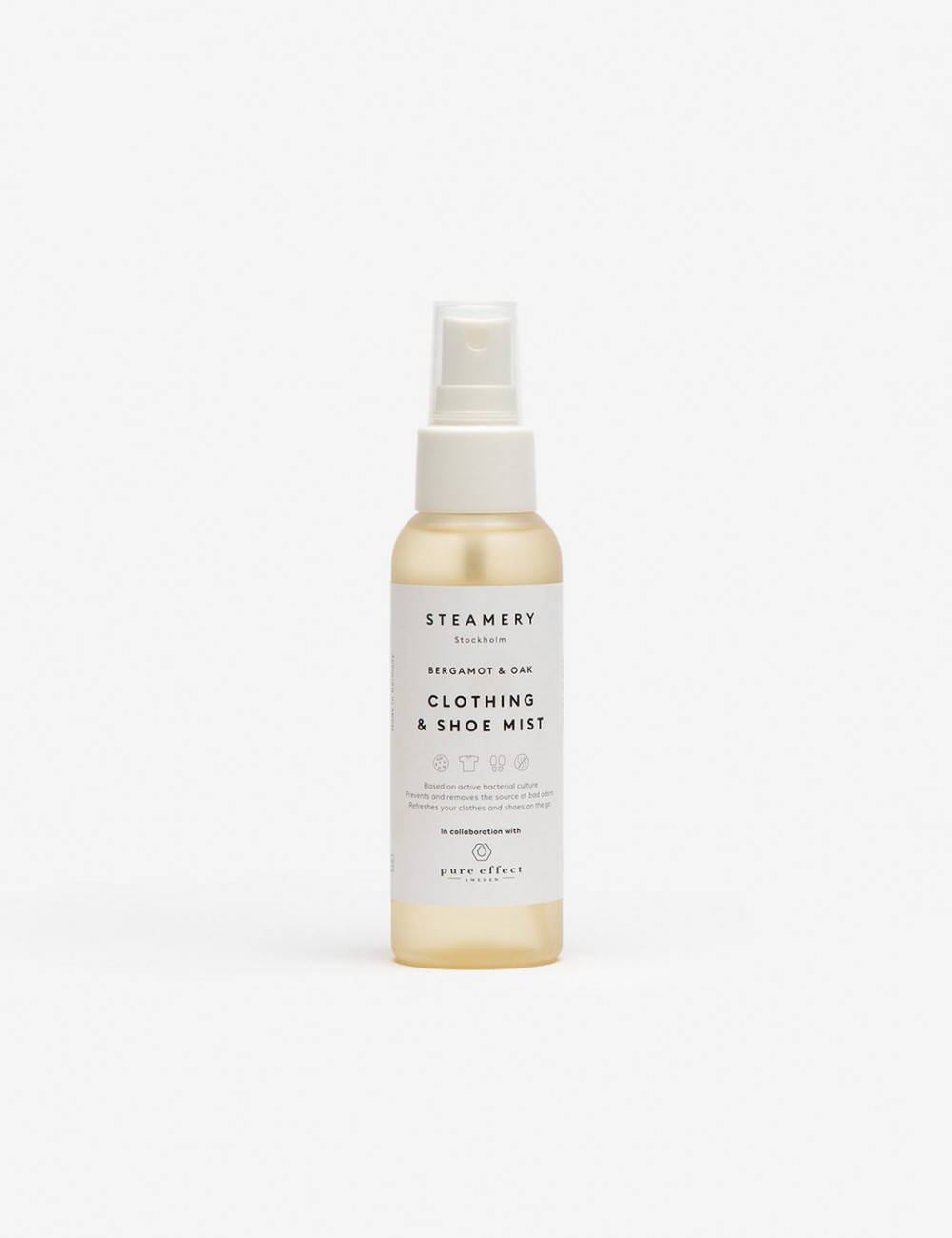 How to Use a Clothing & Shoe Mist
Put your garment on a hanger.

Spray the mist directly on the fabric.

Done – your garment is ready to be worn again.

When needed, spray the inside of your shoes to instantly make them feel fresher. And keep in mind that this is not a scented spray that just conceals the odor, it actually eliminates it.