Steamery's Sewing Kit – Learn How to Mend Your Clothes
Don't let a ripped seam or a lost button make you throw away a precious item. Our new sewing kit comes with all the essential tools, supplies and tutorials, so that you can easily mend your clothes with a professional result.
Helping you get started

We understand that mending your clothes might seem like a difficult task. But with helpful guidance and the right tools, anyone can repair their textiles. In our sewing kit you will therefore find a QR-code that link to step-by-step tutorials on how to mend the most common repairs. Lowering that initial barrier, and instead making it a fun and rewarding thing to do.
Handpicked by professional tailors
Each sewing tool and supply in this kit has been carefully selected by professional tailors for best performance; from durable polyester threads and patches in different colors, to special needles to repair knitted sweaters. All neatly stored in a practical roll-up case, inspired by traditional Japanese knife rolls. Also making it ideal for your travels.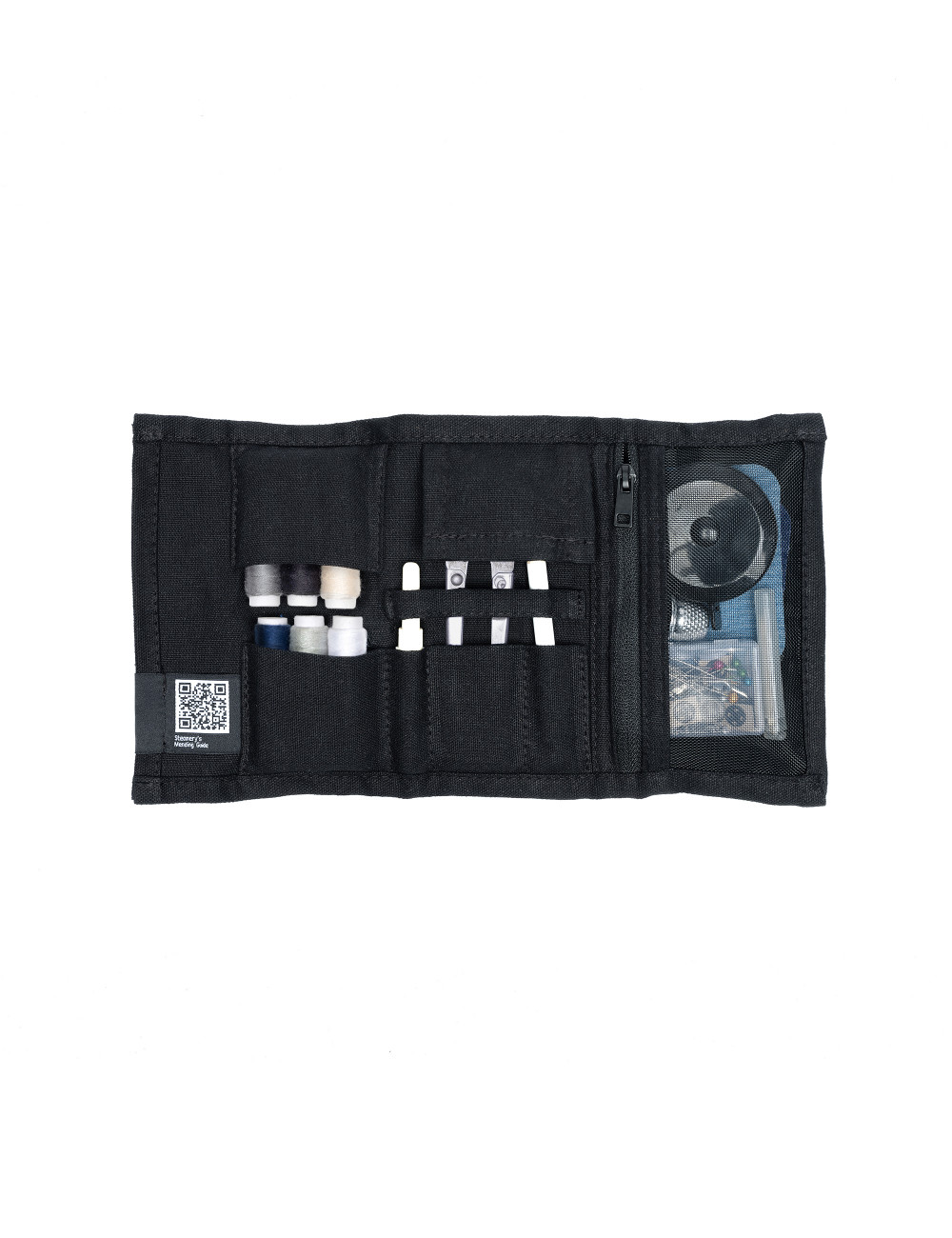 Why choose Steamery's Sewing Kit:


A complete sewing kit containing: threads, scissors, seam ripper, fabric pen, needles, sewing pins, safety pins, metal thimble, measuring tape, quick patches, buttons and needle threader.

Each tool and supply are selected by professional tailors.

Ideal to keep at home or bring on travels.

Comes with a QR-code linking to easy tips and step-by-step tutorials.