What's for What? Beginners Guide to Clothing Care
Most people's wardrobes hold clothes for a minor fortune. Investing in products that will make them last longer is becoming more common, but despite the fact that we are spending so much on the content of our closets – far from everyone has the tools to care for them. We have put together a basic guide with everything you need to know about caring for the clothes you already have.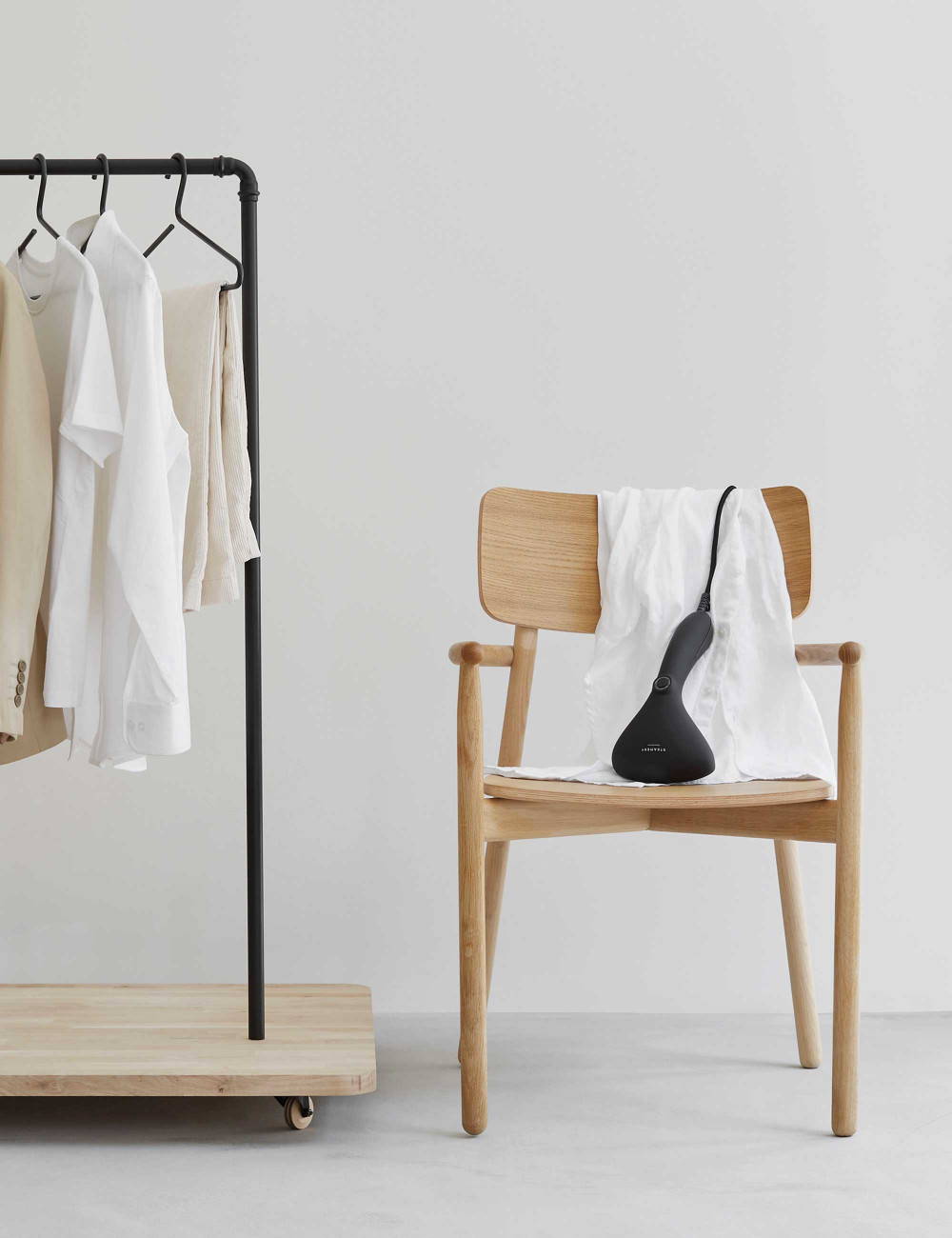 A Little Bit of Background History
Garment care has had a reputation of being difficult and boring, and from a historical point of view, it's actually true. Caring for clothes was a necessity, and in every woman's home you would find remedies and methods for everything. It wasn't for nothing that women of that time actually went to housewife schools, taking care of the home and the clothes of the entire family was demanding.

More and more people are starting to appreciate textiles and clothes for the valuable resources they actually are, and that's why we're seeing an upward trend of interest in garment care. The primary benefit for the environment and the wallet is to make the clothes we already own last longer. But then we need to care for them in the correct manners.


Modern Tools for Garment Care
Steamery has dedicated years to develop modern, easy-to-use and dare we say – nicer looking – products for clothing care. They require neither training, nor previous knowledge. But, what's for what? Our gentle introduction gives you a foundation to rely on. We explain all the products, what they're used for and what the alternatives are. It's up to you to decide which ones you can't live without.


Getting Rid of Wrinkles and Creases from Clothes
Cirrus No.1 and Cirrus No.2 Steamer
For a very long time the iron has had a given spot in our broom closets. However, more and more people are replacing it with a smaller, more neat and gentle option: the hand-steamer. A steamer uses hot steam instead of a warm metal plate to flatten out the wrinkles and creases. A steamer heats up and is ready to use in less than thirty seconds and requires no ironing board. Just press the steamer against the garment where it's hanging and start to steam. Some prefer to place the garment on a hanger while steaming, others like to keep it lying on the bed – both alternatives work. Generally, we would say it's more practical to steam pants horizontally, and dresses, shirts and coats vertically. The steam will make the garment look fresh and unused, it will also reduce bacteria and foul smells.


Works on all kinds of garments (except fabrics that easily stain from water)

Requires no ironing board and is easy to carry and bring on travels

Great to refresh clothes that are worn, but not dirty

Practical when you steam curtains, pillows and sheets

The water tank needs a refill approximately every third garment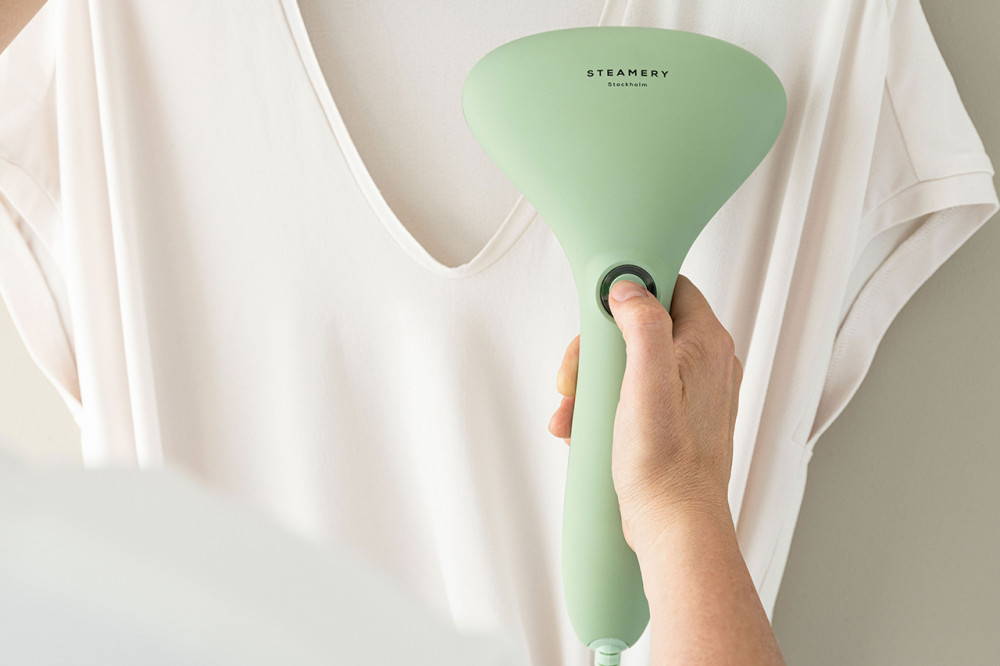 Remove sweat and other foul smells from clothes
Clothing Mist
Foul smells are undoubtedly one of the most common reasons why clothes end up in the laundry basket, despite they're not dirty. The unforgiving process of machine washing causes our clothes to age prematurely; the colors fade and the fit may lose its shape. That's why it's important avoid washing our clothes unless there's actually no other option left. The Clothing Mist removes nasty smells from any type of fabric. It's worth mentioning that it's not a perfume or a scented spray; it's a culture blend made from good bacteria that will neutralize the bad ones – biotech! The mist targets sweat odor, it conceals cigarette smoke and cooking fumes. It's also a lifesaver for smelly sneakers.


Can be used on all fabrics that don't stain from water

Great for sneakers

Garment is instantly refreshed and ready to be worn – it doesn't need to dry or hang outdoors to air for hours

Perfect travel companion when you're traveling with a limited wardrobe, or don't want to hand wash – carry-on approved size

Unsuitable for people with perfume allergies – lightly scented with bergamot and oak
Remove lint and pill
Pilo Fabric Shaver
All knits will eventually start to pill. Especially cashmere is at risk of becoming bobbly in areas exposed to a lot of friction. But keep in mind, pilling is not a sign of your knitted sweaters being worn out, it's just a sign they need a little care. A lint remover like the Pilo Fabric Shaver will gently shave off pilling and lint and collect the remains in a container that you need to empty every now and then. Presuming you're using the Pilo correctly: by starting with a light hand and gradually increasing the pressure – but never force pressing – it's far more effective than any other method.


Stronger but more gentle than other lint removers

More versatile than a cashmere comb

Charged with USB, no batteries needed

Great for furniture with pilling

Container needs to be emptied quite often if the garment has a lot of pilling and lint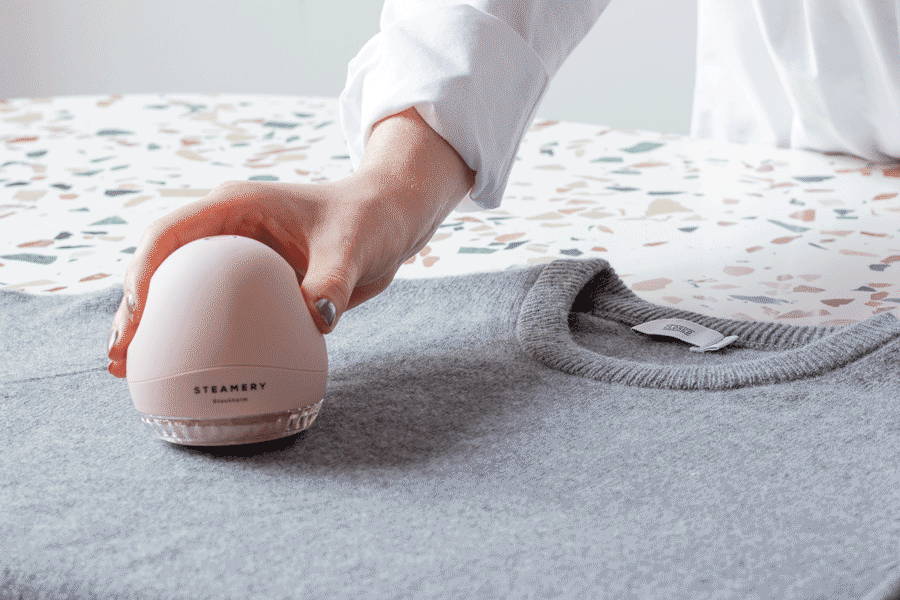 Remove dust, hair and fur
Lint Brush – man's second-best friend
Dust, fur and hair can sabotage any flawless outfit. You have probably used a garment roller made of plastic and sticky tape to remove fur and dust from your clothes. Did you know that residues from the glue stick to your clothes and make them attract even more dust and hair? Our Lint Brush will effectively collect fur, hair and dust from black jeans, wool coats etc. – the difference is it will last forever (well, almost!) and won't leave any sticky residue on your garments. It's invaluable to keep a Lint Brush in the hallway and quickly brush off your suit or knitted sweater.


Reusable – better for you, and the environment

Doesn't leave glue residues on your clothes

Unbeatable at removing white cat hair from black suit pants

Won't remove dirt or shallow dirt stains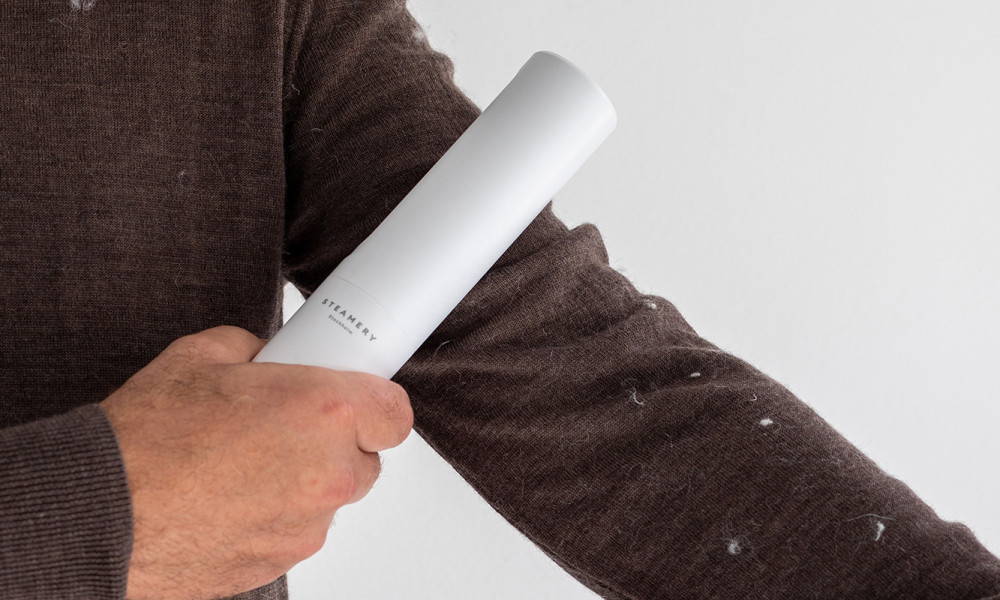 Vegan Clothing Brush
A Clothing Brush is a must-have in any well-organized closet. The Clothing Brush will, like the Lint Brush, remove dust and hair from your clothes. A perk is that it will also brush off shallow dirt stains, like mud stains on jeans or children's outdoor bodysuits. It's not as specialized as the Lint Brush at removing fur, so if you're a pet owner we recommend Steamery's Lint Brush. Our Clothing brush is made of sisal-fiber and is 100% vegan.


Removes shallow dirt and stains

100% vegan

Brushes off dust and hair from clothes or furniture

Less effective than the Lint Brush for removing fur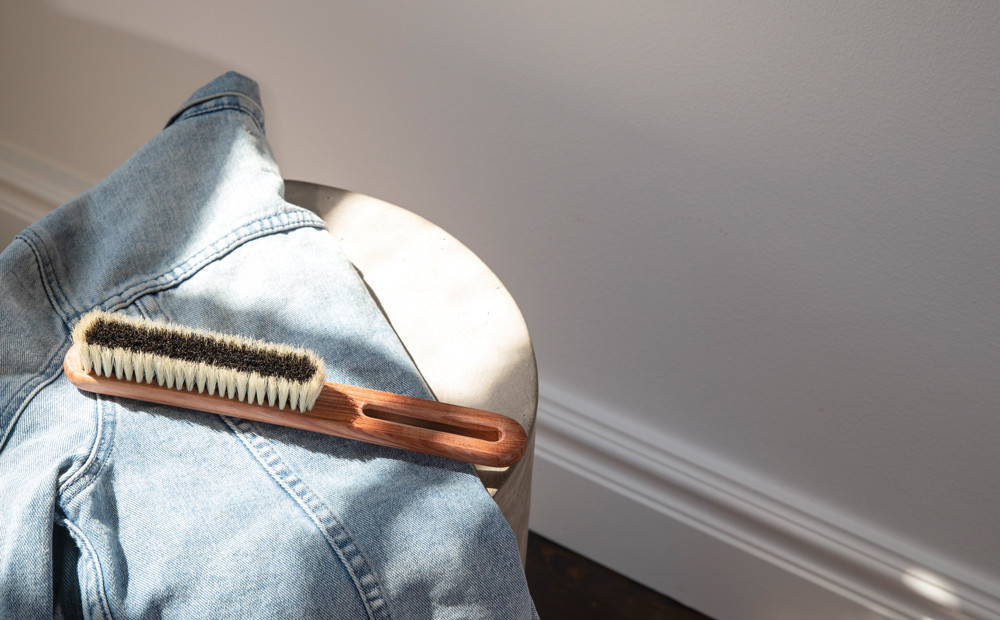 Vegan Pocket Brush, a miniature Clothing Brush
Sometimes you just need to spruce up your outfit during the day. Brush off hair, dandruff or dust that have ended up on your shoulders. Our Pocket Brush is an excellent solution! It's small enough to fit in your pocket. Our Pocket brush is made of sisal-fiber and is 100% vegan.


Fits in your pocket (hence the name)

100% vegan

Brush of light dust and hair from your suit

A compliment to, but doesn't replace a regular Clothing Brush, that is more effective on mud stains etc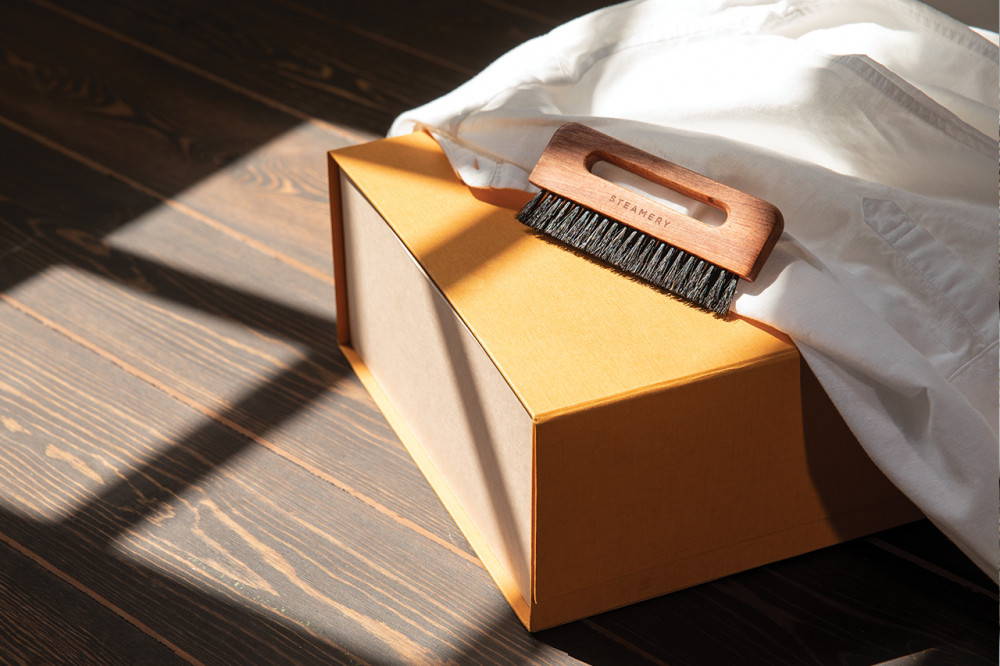 Storage
Space Saving Hanger
The combination of a crammed closet and too many garments is a well-known problem. But, did you know that an overloaded closet causes a tear on your clothes? Especially delicate clothes made of silk or viscose need a little space. A simple method to create more air in your closet is to use our Space Saving Hanger. It holds six garments on one single hanger. The Space Saving Hanger is also useful for when you want to plan your outfits a week at a time, or just organize your closet space and pre-combine outfits.


Six garments on one hanger

Makes it easy to plan outfits or organize your closet space

Sturdy enough for six heavy winter coats, perfect companion in your hallway

Has to be positioned a little higher up, to avoid long dresses etc. to touch the floor