Sustainable Ways to Dry Your Laundry
Any laundry routine will age your clothes prematurely. How you dry your clothes also matters. Some methods are more gentle than others and it's worthwhile learning which methods prolong the lifespan of your clothes. This article gives you an introduction of how to dry your clothes in a sustainable way.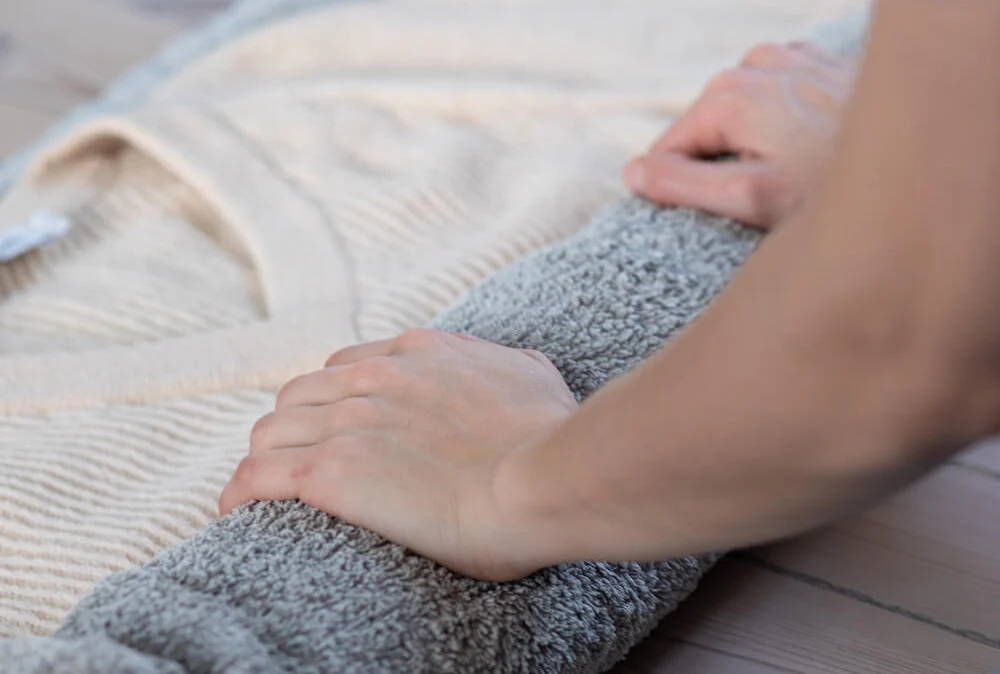 Valuable Products for Drying Your Clothes at Home
Tumble Dryer Balls – Reduces the Drying Time
Invest in reusable Tumble Dryer Balls made of wool if you have to dry your clothes using the tumble dryer. They help separate the garments while in the tumble dryer and thereby reduces the drying time. The balls also reduce static electricity and replace environmentally unfriendly fabric softener.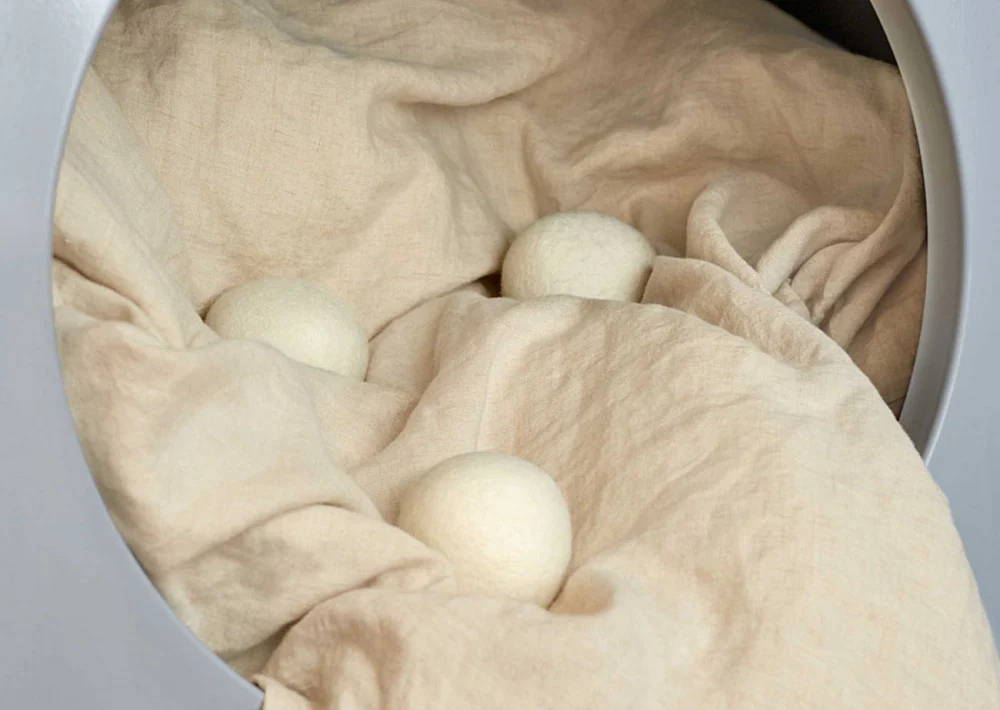 The Optimal Drying Methods
Drying Wool and Knits
If (but only if!) you've spin-dried your wool sweaters,(wool can be dried on a gentle spin cycle of maximum 800 RPM) they can be dried hanging. If you don't spin-dry they should be dried lying flat, otherwise they're too heavy to hang-dry. Squeeze out excess water and place your wool garment on a folded towel, for instance on top of a regular drying-rack. Stretch out the garment, and don't forget to flip in once in a while.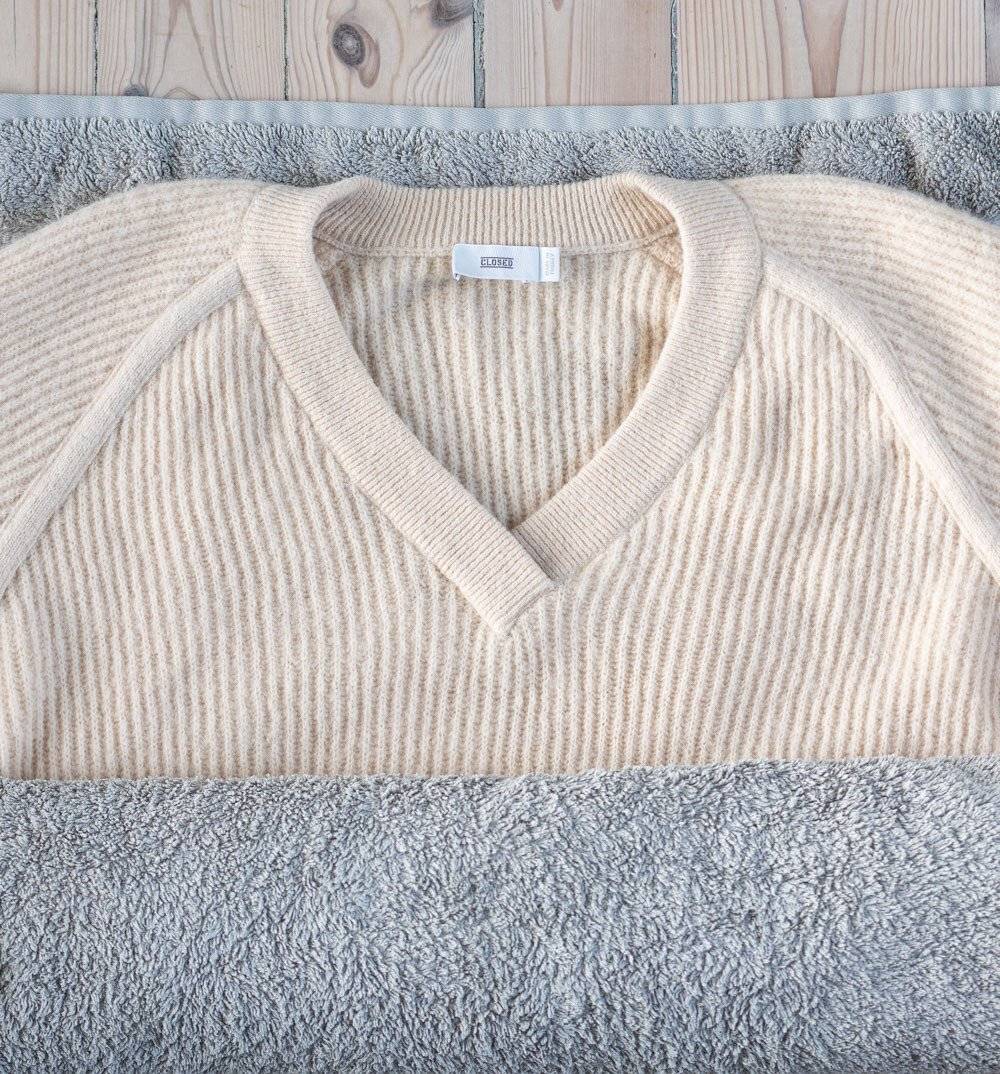 Drying Silk
Silk is a fast drying fabric. The most gentle way of drying silk is to let it dry flat on a towel (exactly like wool garments), but you can also hang-dry clothes made of silk. Stretch in out properly and flatten creases – and perhaps give it some extra attention now and then – that will make your garments look way more neat when they're done.


Drying Cotton Shirts and Blouses
Cotton shirts and blouses dry best hanging on a hanger. Stretch out the garment properly – especially collars and cuffs – and flatten any creases on hems and details. This way steaming the shirts when they've dried is easy peasy.


Drying Linen Clothes, Sheets and Table cloths
Linen is a fast drying fabric and dries best hanging on a clothesline. It can be tempting to dry your linen table cloths in a tumble dryer, but that is equal to sending them to an early death. The heat in the tumble dryer will destroy the linen fibre, so please avoid the tumble dryer if possible.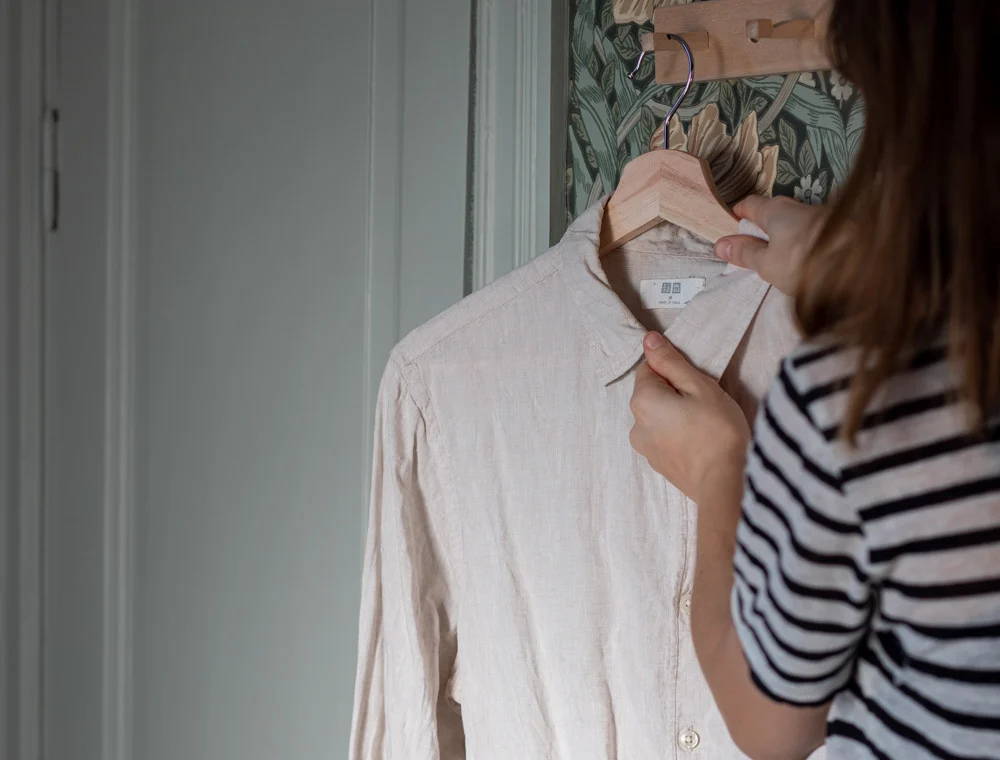 Drying T-shirts, Hoodies and Kids Wear Made of Cotton Jersey
Garments made of cotton jersey – like t-shirts, kids wear and hoodies – will last longer if you hang-dry them on a clothesline. Creases from the clothesline are magically removed when steaming. Stretch out the garment properly and they'll look neater when they've dried.


Drying Underwear
Lace undies should hang dry on a clothesline. Same goes for all underwear, but how many of us aren't seduced by the sweet temptation of tumble drying panties, briefs and socks. "How bad is it really?" We tell ourselves and toss the whole family's collection of odd socks in the tumble dryer. It's unfortunately devastating if we want them to last. Most underwear is made of cotton blended with elastane (that makes them stretchy) and elastane can't stand heat. Consider yourself warned!
Drying Bed Linen
Bedlinen and towels are most often made of cotton and are best dried hanging on a clothesline. Pure cotton can be spin-dried on a maximum cycle, so even large sheets will dry pretty fast. Many prefer to tumble dry bed linen, but we consider that tumble drying an emergency solution if there isn't enough space. Towels will be softer after being tumble dried, but they will also lose color and durability, From an environmental perspective hang-drying is preferred. After they've dried you can give them a proper squeeze to soften them a bit.


Drying Training Clothes and Functional Wear
Some training clothes made of synthetic fabrics will dry fast even if they're soaking wet. This is the case with for instance polyester. Stretchy training clothes will keep their shape better if they're dried hanging, but training clothes without stretch can be dried in the tumble dryer. Hardshell jackets and kids overalls will dry best hanging in a drying cabinet, as it will reactivate the impregnation.




The Pro's and Con's of the Tumble Dryer
The tumble dryer's great advantage is that it dries your laundry fast and will free your living room from an ugly drying rack. Another thing to consider is that the indoor environment does not thrive with damp clothes hanging here and there. This is a problem if you don't have access to a laundry room. Mildew is an unwanted consequence if the ventilation is poor and you've made a habit of hanging damp clothes inside to dry.

The obvious downside with the tumble dryer is that the heat and movement is not good for most fabrics. The "fuss" you have to remove from the tumble dryer is actually textile fibers, ripped prematurely from the fabric. Not "excess-fibers" that some say. Tumble dry sensibly, meaning less often or only if you're left with no other choice. Expect that frequently tumble dried clothes will shrink, lose their fit, color and durability.



Some Final Notes on Humidity and Drying Clothes
To maintain a good level of humidity indoors while drying clothes, you can benefit from a dehumidifier. It's an electrical appliance that reduces the humidity indoors. The Swedish Energy Agency has researched and tested a multitude of dehumidifiers and found that they differ quite a bit in performance. It's well worth doing a bit of research before investing in one.