7 Myths and Truths About Washing Wool
Washing wool sweaters is easier than you think.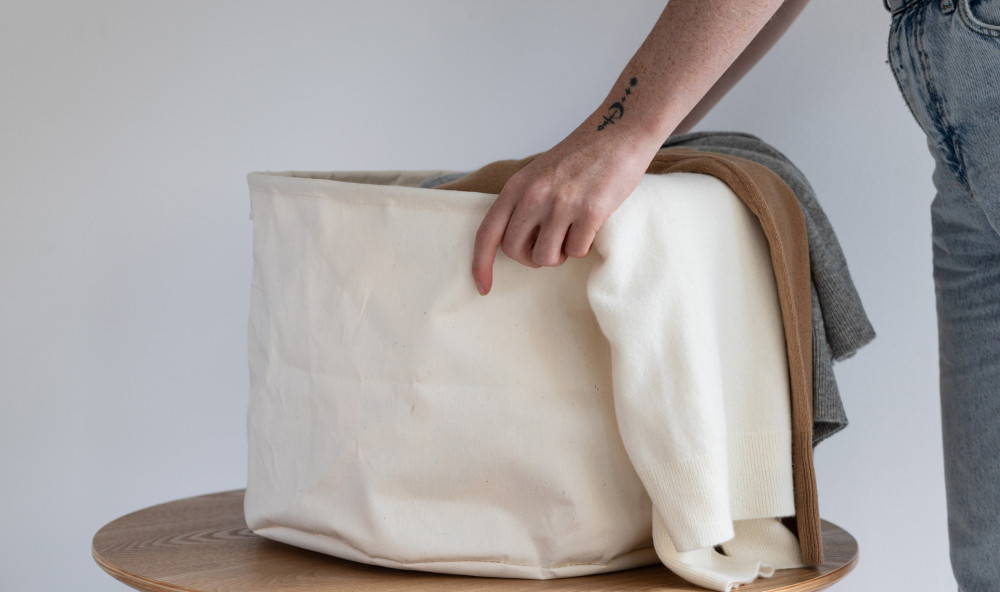 Short version:
Wool has always been an important material for us living in Scandinavia. Lately it's gotten an unfair bad reputation for being complicated to wash. Research from Norway's National Board of Consumer Policies – SIFO – debunk many of these myths. Wool won't shrink when washed in high temperatures (it can even be boiled) and even be spin-dried – that's actually preferred over complicated methods of flat-drying. It can also be washed with other fabrics, like cotton and synthetics. The combination of heat and movement is what's causing the shrinking – always wash on a wool-cycle when machine washing.


The Wool Age
Did you know that some Swedish scientist have suggested the Bronze Age should be renamed the Wool Age? The textile economy and especially the wool trade was equally important for the people of that time as the trade with bronze was. For us Scandinavians today, wool garments are still invaluable pieces of our winter closet.

Wool has gotten an unfair bad reputation for being tricky to wash. Norway, the country we most often associate with knitted wool garments, has a long tradition of wearing wool in different forms even in the summer. And that's why Norway's National Board of Consumer Policies – SIFO – has done research about the care advice for wool and debunked some long-lived myths that wool is especially complicated to wash.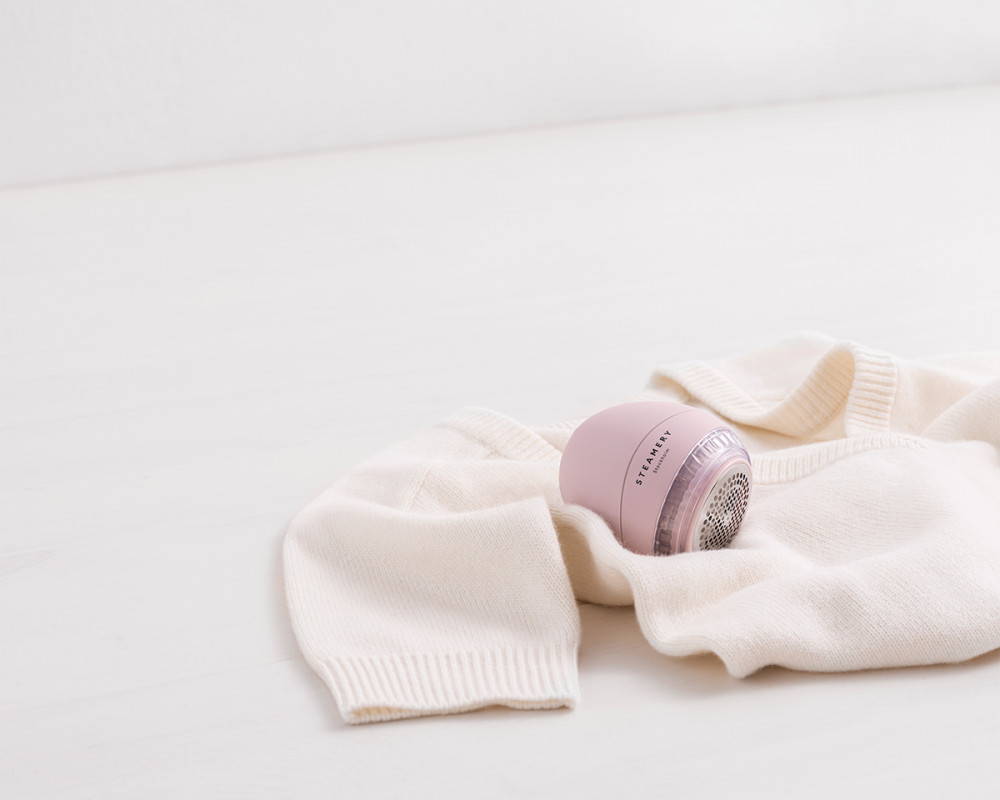 Myths and truths about washing wool
"Wash infrequent, air often"
True! One of the great perks with wool is that wool garments stay fresh without washing longer than garments made of cotton or synthetics. This means fewer washes throughout the garment's lifecycle, a considerably lower impact on the environment than other types of fabrics. The longer away from the skin a garment is used, the more infrequent it can be washed. Merino wool long johns might need to be washed after a few days, but cashmere wool sweaters don't need to be washed more often than a few times per year. Woolen coats and jackets even more infrequent.


Air your wool garments by letting them hang outside over the night, preferably in moist conditions. When a stale smell doesn't disappear after the garment has spent a night hanging outside, or it's become dirty, then the time is right for washing.
"Wool garments stain easily"
True! Wool garments don't easily become dirty. They do, however, stain pretty easily. Raw and ecological wool are amongst those the wool fabrics who are most resistant to stains, but many other kinds of wool are vulnerable for things that's easily spilled; berries, jam, coffee or chocolate smoothie. Stains also easily become permanent, compared to synthetic garment who also stain easily but where the risk for permanent stains are lower. The advice is to spot treat the stain as soon as it appears. Waiting until the stain has dried to treat it increases the risk of it becoming permanent.
"You have to use a special detergent"
True Wash wool only with a laundry detergent free of enzymes, labeled Delicate Wash Detergent or Wool & Silk Detergent. An enzyme-based detergent will destroy the protein in the wool, and after as little as two washes with a regular detergent – your garment might be full of small holes.


"Wool garments must be hand-washed"
False. Some care labels might instruct you to hand wash to protect the seams or other sewn details, but the advice is not for the sake of the fabric. Wool can be machine washed on a wool-program.



"Washing in high temperatures cause wool to shrink"
False! Wool can definitely be washed in hot water; it can even be boiled! The important thing is to make sure the garment is completely still during the process. Wool will only shrink when you're combining hot water with motion.


"Knits and wool sweaters must be flat-dried"
False. There is a long-lived myth that you should dry your wool sweaters after washing by folding them in a towel and squeeze out the water. SIFO's study shows this is not true! Contrasting to advice you might have given before – wool can be spin-dried in a washing machine. SIFO researched three different spin cycles; 400, 900 and 1400 RPM – and neither of them caused shrinkage. Still, wool rarely needs a spin cycle over 800 RPM – so keep it low.


"Wool can only be washed with wool"
False. Wool can definitely be washed with other garments made of cottons or synthetics. The probability for a barely detectable shrinkage (0.5%) did increase, but in this context it's barely worth mentioning. The study also concluded that the wool garments didn't attract more lints and pill when being washed with other fabrics. Keep in mind that the wool program is very gentle, and ideal for only for lightly soiled garments. The machine should never be more than half full, but feel free to include other garments.
How you should machine wash wool:
Always us an enzyme-free detergent. We recommend Steamery's Delicate Wash

Always dry on a low spin cycle, even if you've hand washed your garment

Hang-dry wool sweaters only if they've been spin-dried

Spot treat stains immediately when they appear

Air your garment and wash infrequently

Fill up the machine to 50%, and feel free to also include lightly soiled cottons and synthetics

If your garment loses shape or shrink: Stretch the garment with decisive and regular movements until the garments has regained the right size and shape

If you need to disinfect wool: Boil it for 10 minutes. Keep the garment completely still during the process – otherwise it will shrink